'Energy, Frequency, Vibration' by Jason Tamthai – La Lanta Fine Art
Thai
La Lanta Fine Art
Oct 27 - Nov 30, 2022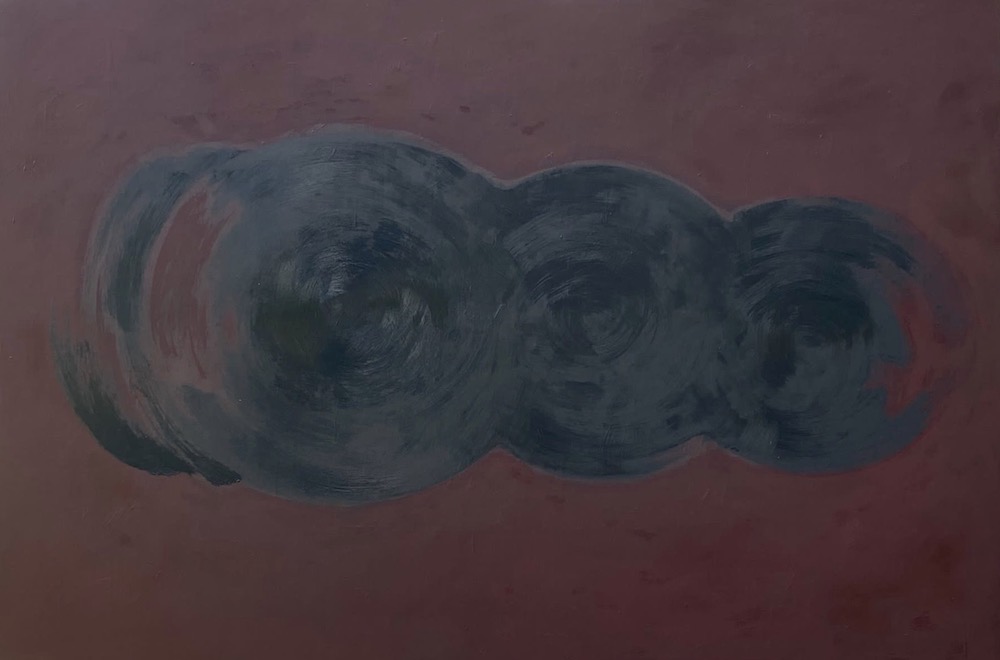 Cyclone, 2022, Oil on canvas, 150 x 100cm
All images courtesy of La Lanta Fine Art
La Lanta Fine Art is pleased to present a new series of artwork titled "Energy, Frequency, Vibration" by Jason Tamthai.  A Chiangmai based artist is known for his abstract art that experiments with the ebb and flow of painting substances to present the artwork that balances the expected and the unexpected.

Jason Tamthai's new series of paintings explores the subtle basic components of nature in beautiful abstract images. Everything in the universe from human cells to stars owes its existence completely to energy, frequency and vibration. Using different approaches and painting methods for each composition, Jason captures the diversity of forms and relevance of this hidden world. From these works of art viewers might gain a sensitivity and appreciation for the wonders of life.

Sound, 2022, Oil and acrylic on canvas, 100 x 150cm

Silence, 2022, Oil on canvas, 160 x 120cm
Fall, 2022, Oil on canvas, 150 x 120cm

Tide, 2022, Oil and acrylic on canvas, 100 x 100cm
About the Artist
Jason Tamthai
Born 1976 in Bangkok.  As a Thai-American, Jason studied art and oil painting in the US and traveled extensively for eight years.  In 2002, Jason returned to Thailand to paint full-time.

Jason's philosophy of moderation is shown in abstract form.  His work combines deep tones of western Baroque painting with flowing lines typical to Asia.  Drawing inspiration from landscapes of northern Thailand, his work emphasizes the partnership between man and nature and strives to impart a sense of peace in all beings. 

In signature techniques such as 'drip', 'line' and 'script' painting, Jason demonstrates a great appreciation for color, texture and a sense of exploration while retaining his Thai identity with sensual imagery.  His work includes oil paintings and woodblock prints among other mediums. 

Jason's work has appeared in numerous publications in Thailand as well as collections and galleries in Thailand and around the world.


Enigma, 202, Oil-on-canvas, 91.5 x 122cm

Birth, 2022, Oil on canvas, 100 x 50cm
Information
Energy, Frequency, Vibration
開催期間

October 23 - December 18, 2021
会 場

La Lanta Fine Art
Unit B, 3rd Floor, N22 Art Warehouse, 2198/10-11, Narathiwas Rajanakarin Rd soi 22, Chong Nonsi, Yannawa, Bangkok
電 話

+662 050 7882
営業時間

10:00 – 19:00 Tuesday – Saturday
URL